Meet the myarea reseller program.
How
It
Works
Resell advertising solution to local businesses in your area.
Impact your Local Community. Enhance your Business with Local Service Ads.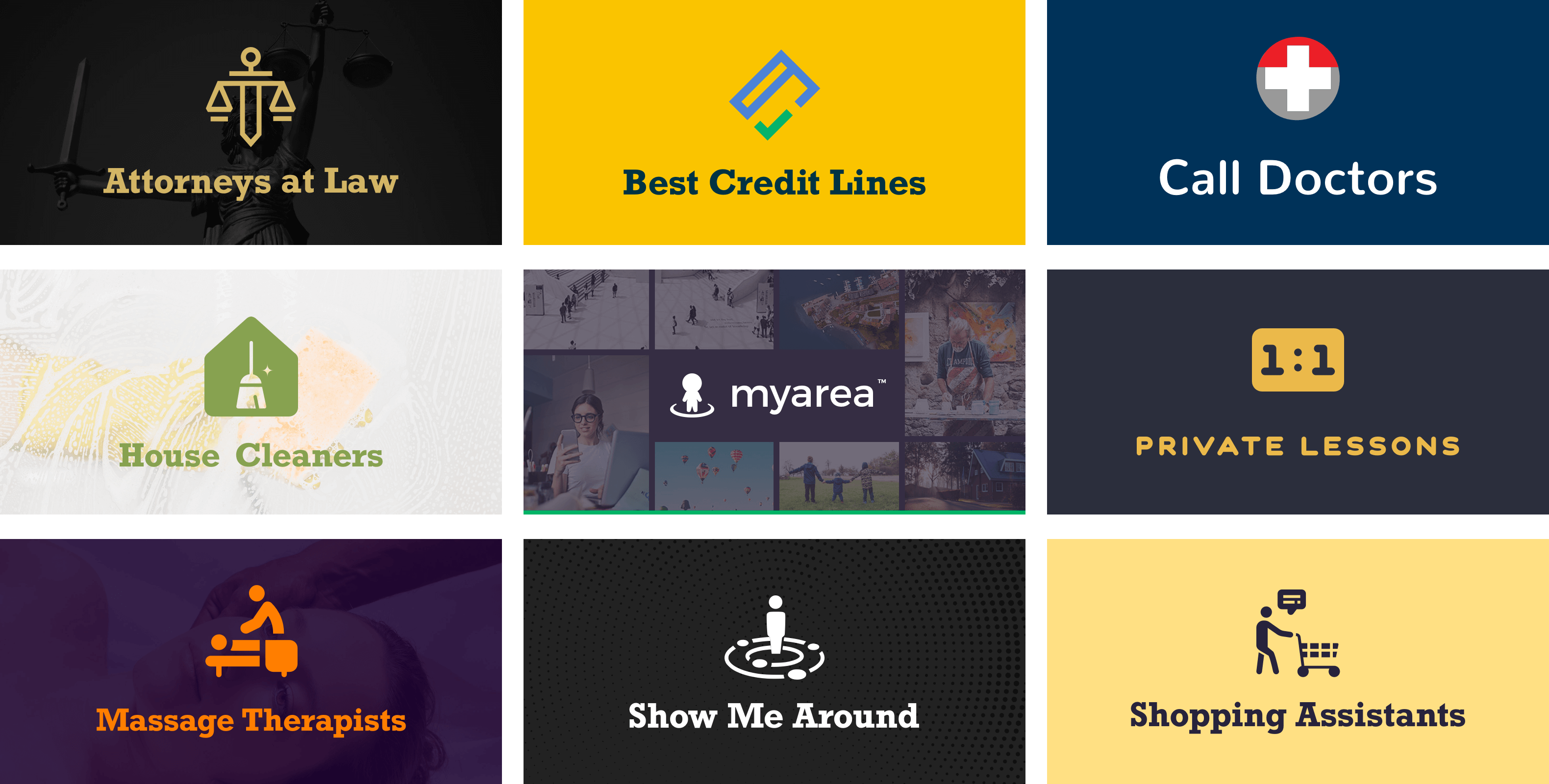 Did you know that nearly 87% of small businesses currently use digital advertising mediums to grow their business? Furthermore, two-thirds of SMBs plan to start using such mediums.

The total revenue that agencies generated from digital advertising in 2019 was $17.5 billion. Hence, with more local businesses looking to spend on advertising, you'll want to offer some sort of advertising services for them to buy (before they leave you for competitors!).

Any agency that offers marketing services should consider MyArea white-label publisher program. No matter what aspect of marketing your agency focuses on, local businesses paid advertising is the "top of the stack" that will greatly help local business clients acquire new customers and drive consumers to other pieces of the local business. Local advertising is also one of the easiest areas to provide clear ROI reporting in, as ad spend directly correlates to results like conversions and sales.
What is MyArea white-label reseller program?
MyArea Reseller program is an agreement between you and MyArea.com under which we build, design, publish and maintain a native application in Apple App Store and Android Play Store and a website under your domain name but hosted on our servers. Your website and apps are 100% customized under your brand. We help you apply your logo, icons, your design and colors. You may choose to target a geographical location or a city, plus you may choose to target a specific vertical, ex: doctors, lawyers, fiteness trainers, etc. We help you configure the app to filter the map, filter listings and search results by selected business and service categories. Quick and easily you get a fully functional discovery, explorational and communication platform for your community. We are here to support you from a technical stand point, so that you can focus entirely on marketing and building your community. We host it for you, we maintaing all necessary software updates, hotfixes and bug fixes and we guarantee 99.9% uptime for the entire platform.
Why local business advertising?
Local business advertising is often considered the top of the marketing stack, and a vital service to offer local business clients. Local digital advertising brings that top-of-funnel traffic and attention to all the other marketing tactics the business is carrying out. With more eyes on the business and their offerings and the right eyes your clients will be driving more sales and conversions.

The value of building a local community is huge. Building a local community in your city/village/neighborhood is easy. The word of mouth and local news will spread fast and your website will instantly become well known. You'll get the chance to write your own local news and quickly become a local authority. In fact, communities have been forming, evolving and dying consistently since the beginning of humanity. Building community is part of being human. The fundamentals of how communities form have always been the same. Whether you're building a community for a tribe, a city, a hobby or for a brand, you can use the same social psychology. Read more about how to build a community here.
It's easy and requires little extra work for your agency to offer it Clients instantly see potential, clients are eager to join and it's easy for you to up-sell. Your agency looks great because your clients get outstanding results they attribute to your services. It's a new revenue stream for your agency, as every local business is clamoring to get traction with your solution.

Local Ads convert better. Webmasters running local websites make more money on ads. Web is not global. Geo Targeting is #1 tool for publishers to optimize conversions. Build a geo-targeted website from ground up.

With MyArea white-label Publisher Website and Apps Solution, you can offer clients advertising solutions that drive real results to their business. Your clients get results, you get new revenue, it's a win-win.

Integrate Booking Engines and Local Product Sales.

Put booking links on your Neighborhood Guide Website. Help local businesses increase bookings through your website and earn booking commissions. Integrate with local product offerings, then start selling more products while increasing engagement.
Get started with Myarea today
Turn your ideas into incredible products with a $4500.
BUY NOW